Wildlife Habitat Port Douglas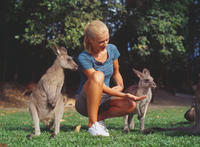 Visit the award-winning Wildlife Habitat and get up close to Australian native flora and fauna. This wildlife experience just outside of Port Douglas has been created to provide a window into the natural environment. There are three different environments to explore – the Savannah, Rainforest, Wetlands and Woodland each with unique habitats.
Price: 36 AUD
Duration: Varies
Full Day Cape Tribulation and Daintree Rainforest Tour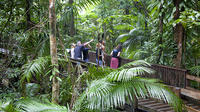 Experience the magnificent and untouched UNESCO World Heritage-listed Daintree Rainforest, the oldest living rainforest in the world, on a day trip from Port Douglas. Spot crocodiles in the wild on a river cruise, sample locally made tropical fruit ice creams, marvel at the beauty of this World Heritage-listed site from Alexandra Lookout and take in the rainforest from the forest floor with informative guided walks. If you are lucky you may just spot a cassowary. The maximum participants for this tour is 11.
Price: 199 AUD
Duration: 9 hours
Daintree Rainforest Night Walk from Cape Tribulation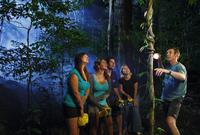 Experience the majestic beauty of the Daintree Rainforest on a nighttime walking tour with an expert guide. Learn about the animals and plants of this ancient Australian forest as you walk along dirt trails and look for a variety of snakes, small mammals, insects, spiders and more. Enjoy the experience of spending time in one of the most complex rain forest ecosystems on earth with a knowledgeable guide. Even kiddos, ages eight and older, can join this small-group tour limited to 11 people.
Price: 45 AUD
Duration: 2 hours
Cape Tribulation Jungle Surfing Canopy Tour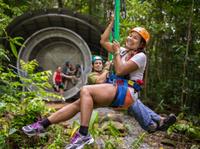 For unspoiled views of the world's oldest rainforest, head to UNESCO World Heritage-listed Daintree Rainforest for a ziplining adventure. After a short drive from Cape Tribulation, strap into your harness and get ready to soar along a circuit of cables high above the forest canopy. But with no electricity in the park, how does one get to the start point some 65 feet (20 meters) in the air? Group members can walk in a human-size hamster wheel that generates enough energy to hoist participants up to the first platform. Expert guides provide instruction and safety equipment so you can focus on the fun and spectacular views.
Price: 105 AUD
Duration: 2 hours